USING PINTEREST GROUP BOARDS: Welcome back to my Blogging for Beginners Series! I have been blogging for several months and I just gained enough website traffic to qualify for Mediavine! Score! Using Pinterest group boards has been one key to my success. (If you need to sign up for a new blog, try bluehost for the cheapest options.)
If you haven't read my previous blog posts in this series, I invite you to follow along here. I'll try to share my best tips to you, beginning bloggers, to help you increase website traffic and begin earning an income from blogging. Today, we'll address a huge Pinterest resource and I'll show you how to find and start using Pinterest group boards.
USING PINTEREST GROUP BOARDS
Step one: Make your Pinterest account a Business Account
If you are a new blogger and you haven't already, you need to make your Pinterest account a business account first. This will enable you to add your keywords that you want to have associated with your blog to your Pinterest profile.
You also need to claim your website and enable rich pins. Doing this will get you found on Pinterest when someone does an organic search. Using Pinterest group boards will aid your success .If all of that sounds very confusing, let me explain further. Let's look at the photo below.
Above is a screenshot from my phone showing you what my business account looks like. You'll see my website and my keywords associated with that website in my profile. Why is this important? Having the keywords in your profile name helps others to locate you on Pinterest through the search bar results.
Notice the search bar contains three different options. You can search by Top, Yours, and People. I searched by Top and my profile was the first to appear. That is because of the keyword in my business profile. Why does this matter for Pinterest Boards? Using Pinterest group boards is a key to your success, too. Let's look at keywords.
Notice how when you use the same keywords, affiliate marketing, and I change my search to Yours, I now see some group boards with the same title. Some are my Pinterest group boards and some belong to others.
USING PINTEREST GROUP BOARDS
Step two: Join boards within your niche with clear titles
So, how do you know which boards to join? In general, you will want to do a keyword search initially and see which keywords come up the most frequently when you use the Pinterest search bar.
You don't want obscure board titles such as My favorite recipes, because that is too broad a topic. Instead, you want to use specific keywords like Paleo recipes. Avoid boards that have odd or personal names that will never come up in a search bar.
You want to be found on Pinterest! So, using those keywords, begin searching for Pinterest boards to join within your niche. Find boards with 2,000 followers or more to join.
To join a group board, you'll see a description in the board info like the Decluttering board I own. It is filled with similar keywords that match the board name.
Most importantly, I have one of my keywords, Decluttering, as my board title. If you already own several Pinterest boards with a high following, go ahead and convert those to group boards by inviting others within your niche to join. To do so, click INVITE in the top right corner. Once they join, your board will automatically become a group board.
USING PINTEREST GROUP BOARDS
Step Three: How to Join Other Pinterest Group Boards:
To Join other Pinterest Group Boards, look at the board contributors in the top right of the board. If the Pinterest group board description does NOT give you instructions on how to join, you will click on the contributors to see who owns that board.
The first person in the contributors list is the board owner. If you want to join, you'll message her a request to join. As a courtesy, always follow her on Pinterest first. You can say something like this in your request.
"Hi, I am Dee of deemiddleton.com. I just followed you on Pinterest. I love your group board, Decluttering. I'd love to be a board contributor if you'd consider it. I have read the board rules and will abide by them. Thanks, Dee"
Letting the board owner know that you have read the rules and will abide by them will increase your chances of getting accepted as a Pinterest board contributor. Using Pinterest group boards will automatically help drive traffic to your blog if you are pinning consistently.
Bonus: If you copy and paste the group board link and add it in your request, you're more likely to get accepted. As a board owner myself, I don't want to have to go looking for the board title and trying to figure out which one you are talking about when I'm trying to add you. So, as a courtesy to the board owner, copy and paste that board link in your message.
USING PINTEREST GROUP BOARDS
Step Four: Be an excellent board contributor.
To be a good board contributor, you have to both add to the board and share from the board. Many people miss this important step! Most boards have rules you must abide by, such as sharing one pin from the board for every pin you post to the board.
If a Pinterest group board has a large following, you will be helping others to find your pins as you share other people's pins from that board. Why? Pinterest want to see the board as one that provides quality content. Using Pinterest group boards can be a killer traffic strategy if you are an active and good board user.
If you are only adding your pins, you are not helping to promote the board, plus you're likely to get kicked out of that board if you aren't sharing pins. Promoting the board happens when you pin TO and FROM the board. So, be a good board contributor.
An IMPORTANT side note: DO NOT join Pinterest group boards that have nothing to do with what you are blogging about. You cannot spam boards by adding content to them that doesn't apply. This will get you kicked out of the board, and it is bad practice for the board's performance because it is considered spamming the board. Also, only contribute the maximum number per day that the board allows. If you are allowed to pin 5 pins per day, than do so, and also share 5 pins a day if you post 5.
Your Goal for Today: Go join or apply to join at least 5 Pinterest group boards. Aim to join 20-25 in all, as long as you can manage them successfully! I use Tailwind to automate my pinning, so I am being a good board contributor by both sharing from the board and pinning to the board. I schedule my pins through Tailwind and they post them automatically in the time frames when my followers are most likely to see them. Score! 2022 Update: I do not use tailwind now. I only manually pin. I have seen my page views go up by not using a scheduler.
 2022 Update: I ONLY manually pin now, and I'm having much better success and engagement with manual pinning. The Pinteresting Strategies Course is essential in helping you understand how Pinterest works so you will know how to set up your business profile on Pinterest, set up your boards, and specifically how you should be pinning on Pinterest. I use Carly's manual pinning strategies she outlines in this course. It is very affordable and worth every penny.(If you need to sign up for a new blog, try bluehost for the cheapest options.)
2022 Update: Pinteresting Strategies has been updated and works better than ever before! I follow Carly's strategies on how and when to pin. I use her manual pinning methods and have turned off Tailwind. Although Tailwind is an approved Pinterest scheduler, I have seen a huge jump in page views and pin engagement by following her manual pinning strategy.
(Disclosure:This is an affiliate link. If you purchase anything through this link I'll be compensated at no additional cost to you.)
I hope you have found this information useful. I will be sharing more about my Pinterest strategies that get me the most website traffic in this Blogging for Beginners Series, so stay tuned. Check out my previous post here to get more social media strategies. Subscribe below for updates. If you need to sign up for a new blog, try bluehost for the cheapest options.)
Bloggers, stay tuned, as I'll do my best to send more helpful information like this Pinterest Group Boards tutorial your way!
Confused about how Pinterest works? Want to grow a larger, targeted audience? Then, let me teach you how to use Pinterest to do the work for you. Read more here.
You'll receive detailed instructions to grow your Pinterest following. I'll show you exactly how I grew my following from 60-5,000 in only 30 days. Read how here.
Need to learn more about Blogging for Income?
Check out these related blogging posts I've written.
Seeking blog traffic? Read my post on How to Get Massive Traffic to Your Blog
Need help setting up Your Pinterest Business account? Read my post on BLOGGING FOR BEGINNERS SERIES: HOW TO SEO YOUR PINS FOR PINTEREST
Need blog post and social media ideas to promote your blog? Check out my review of 366 Days of Social Media Posts.
Want to Maximize Your Pinterest Reach? Read more here on this post I wrote: Blogging for Beginners: Using Pinterest Group Boards
Need help creating content? Check out my post here on HOW TO PLAN A YEAR'S WORTH OF BLOG POSTS IN ONE AFTERNOON
Need to make an income blogging? Read this post I've written on CAN YOU REALLY GET PAID TO PIN TO PINTEREST? and MAKE MONEY BLOGGING FROM DAY 1
Wondering what bloggers do all day? Read my BLOGGING DAILY TO DO LIST
Need help creating Pinterest Pins to promote your blog? Read this post on HOW TO USE CANVA
I am excited to share a valuable resource with you today that can help promote your blog to the next level. It comes from Angie Gensler, one of my favorite bloggers who has helped push my blog to it's maximum potential and get me more traffic than ever before. Today, I'll show you one of the resources I use to get traffic to my blog. 2022 Update: Angie has discontinued this course but you'll find her other resources here.
To be clear, you should know I only promote content from people that I have used and that I trust. Angie Gensler delivers. She has an MBA degree and a background in Marketing. Truly, every single product I've used of hers delivers great, valuable content. You'll find content that you can't find elsewhere. By implementing the Pinterest strategies she teaches, I have gained a traffic increase of over 4,000 percent according to Google Analytics!
Angie's products will take you from being a beginning blogger to a full-time paid blogger very quickly. Angie's resources are so valuable to me, that I continue to listen and re-listen to her content daily. Plus, each product of hers has delivered even more helpful information to me than the previous product.
She really does know her craft! In just one month of implementing some of her strategies, I had a four thousand percent increase in traffic and income! If you would have told me this was possible so quickly, I would have doubted you, but it's true! Stay tuned in this series to learn more about Angie's products. I'll try to review each one to help you decide. If you need to sign up for a new blog, try bluehost for the cheapest options.)
(Disclosure: This post contains affiliate links. If you purchase anything through my links, I'll be compensated at no additional cost to you.)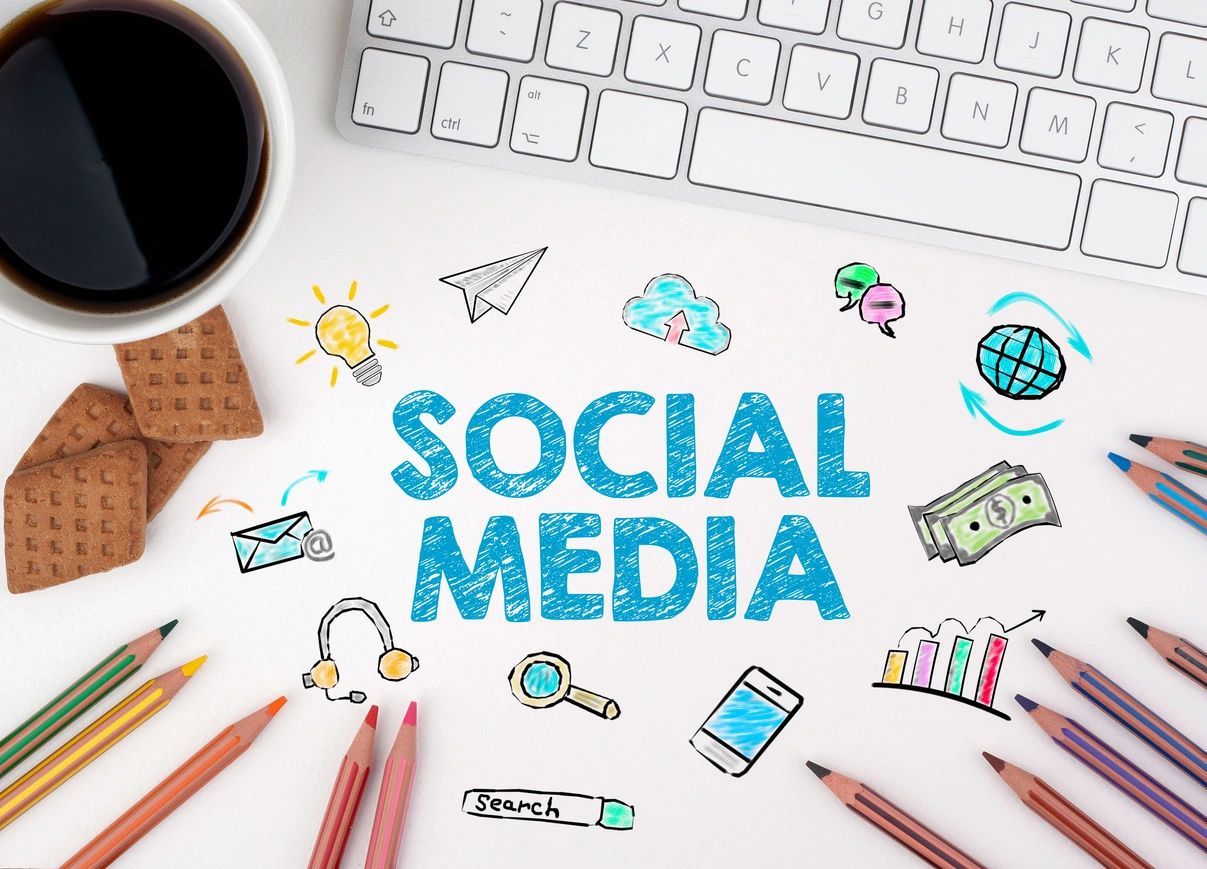 Happy Blogging!